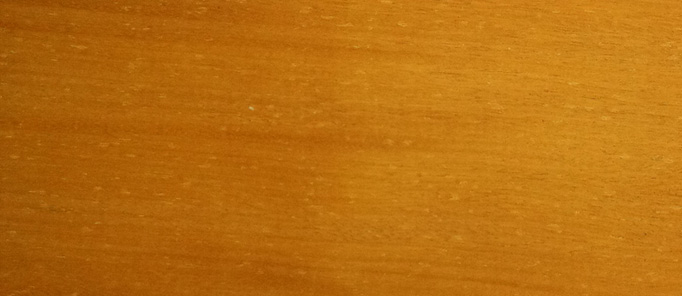 South American wood with natural colouring from lemon yellow to light brown.

Garapa, a light-coloured wood species, also known as White Ipe (because all its characteristics of compactness, hardness, durability and density are similar to those of Ipe) is peculiar: it can be superficially attacked by fungi and mould, which do not compromise the durability of the timber itself, but create small streaks or halos that stain the deck board in green and black.

This can be avoided by applying a transparent, fungicidal natural impregnating agent to the deck boards, preferably before or immediately after installation. After prolonged exposure to the sun, Garapa takes on a light orange-brown colour.
Characteristics:

Common name Garapa (Brazilian Ash)
Scientific name Apuleia leiocarpa
Texture Medium
Grain Varied, often interlocked
Density From 800 Kg/m3 to 1,000 Kg/m3
Shrinkage Low to Medium
Dimensional stability Fair
Durability* Good
Hardness High
Brinell hardness 4,4 Kg/mm2
Crushing strength Good
Our timber is GF3-certified, proving the legal origin of the timber and the environmental compatibility of timber logging.

*Resistance to fungal or insect attack