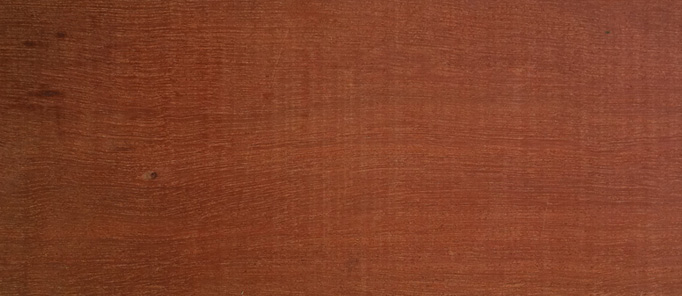 Massaranduba is one of the world's most dense woods in terms of fibre density. It therefore has a very fine texture and a nearly non-existent grain, with colours ranging from red-brown to deep purple-red.

The sapwood is well defined (about 3-5 cm) and its colour ranges from whitish to light brown. It has excellent durability, density and weight characteristics and is particularly resistant to atmospheric agents and to attack by insects and marine borers.
It is excellent for flooring, maritime or naval works, bridge decks, poles, heavy carpentry and sculptures, as well as any other outdoor use.

The insertion of nails or screws is not easy due to its hardness and requires prior preparation of the surfaces.
Characteristics:

Common name Massaranduba (Bulletwood)
Scientific name Manilkara
Texture Fine
Grain Straight
Density From 1000 Kg/m3 to 1,100 Kg/m3
Shrinkage Medium
Dimensional stability Fair/Good
Durability* Excellent
Hardness High
Brinell hardness 5,8 Kg/mm2
Crushing strength Excellent

Our timber is GF3-certified, proving the legal origin of the timber and the environmental compatibility of timber logging.

*Resistance to fungal or insect attack